.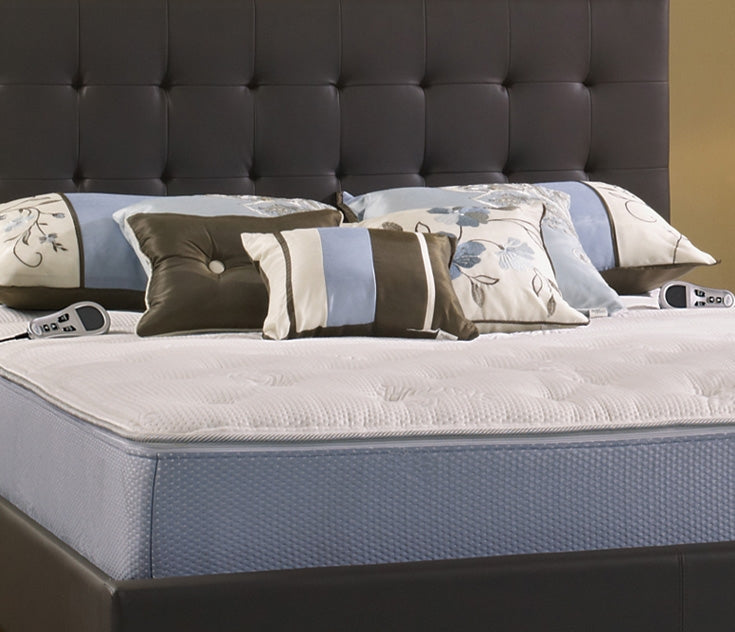 Supreme 2255 2-Zone Number Bed
Compare to Sleep Number® p5 and SAVE 50%
This 10" dual zone adjustable air bed features a 2" comfort layer of cooling tri-zone sculpted GelLux™ foam and a removable, dry cleanable tri-zone quilted cover.
10" Total Mattress Height
Patented Tri-Zone Quilted Cover
2" Cooling GelLux™ Engineered Latex Foam

Compare Sleep Number® p5 to Night Air® 2255 and
SAVE $1,238.98*
The Boyd Night Air® 2255 adjustable dual chamber air bed allows you to customize your air bed to suit your individual level of comfort and support with two digital LCD remotes. With the touch of a button you can instantly customize your bed with 100's of different sleep settings. Try this mattress in your home risk free for 90 nights.
Dual Air Chamber Technology Ensures Personalized Comfort for Each Side of the Bed
Plush Quilted Cover with Patented Tri-Zone Quilt Pattern
Stay Pure Removable/Drycleanable Cover Provides a Hygienic Sleep Surface
2" Tri-Zone Cooling GelLux™ Engineered Latex Foam Combines Liquid Gel with Engineered Latex for Cool, Responsive Comfort
Certified Eco-Friendly Foam Manufacturing
8" High Density Foam Perimeter Support Tray Prevents Edge Sag
Heavy Duty TPU Air Cores Provide More Durable and Flexible Support Than Rubber Air Cores with No 'Rubber' Odor (Excluding Eastern King)
Two Wired Digital LCD Hand Controls Come Standard and Allow For Individual Adjustment
Adjust Each Air Chamber from 1 to 100 in Single Digit Increments
10" Total Mattress Height
20 Year Limited Warranty